How would a foreigner who loves vegan food see Estonia? How would she survive and what would she think of our vegan world? Iulia is such a girl. She stayed in Tallinn for over a year and now reveals her best vegan places and tips specially for banaanisaar.ee readers.
Here are Iulia´s thoughts on finding plant-based foods in Estonia:
Living in a country where you don't speak the official language is definitely a challenge that applies to every aspect of your life. I have been in such a situation for the first time when moving to Estonia in early 2012. Estonia is a great country to be an expat in, with a system of such a nature that it is very easy to adjust, being surrounded by people who speak more English than I personally met anywhere else in a non-native speaking country.
But despite all these advantages, there is little you can do to avoid awkward situations, such as trying to figure out what the ingredients of a pre packed salad from a supermarket are or explaining the difference between vegetarian and vegan to a smiling and patient waitress, while everybody else at the table is waiting to place their own order.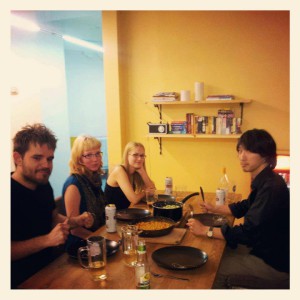 Home cooked vegan dinners
I spent one year and a half alienated in this way and, slowly but surely, with much help from my Estonian friends, I achieved eating vegan in a country where the consumption of meat and milk products is traditional and universal. In all honesty, I found it quite difficult to maintain a vegan diet, even after learning all the basics, and that especially when eating out. So I ended up being a vegan at home and cheating here and there when going out.
I was lucky enough to be able to throw many dinners for friends, coworkers and even couchsurfers, so I took this opportunity to spread the word of a vegan diet around the Tallinn crowd.
Chickpea curry with spinach rice, lasagna with quinoa stuffing between zucchini layers, chanterelle coconut soup, vegetable stew, zucchini pie, stuffed aubergines and my favorite recipe, the vegan lasagna with minced soy and veggies stuffing – these were all mastered by the time I left Estonia and shared with many suspicious dinner buddies, who were entertained debating veganism over vegan food, which they had to admit in the end they actually, unexpectedly, enjoyed.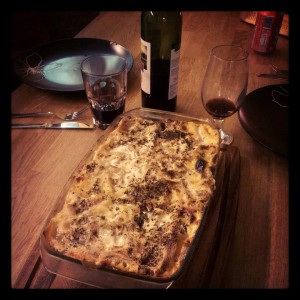 Eating out vegan in Tallinn
Mastering cooking vegan at home is one thing in Estonia, eating out vegan is a whole different thing. Here are a few of my favorite places in Tallinn, where I found vegan options and tasty ones too:
For a quick bite: the easiest option for me had to be Lido, located in the Solaris center. This is a self-service cafeteria. I liked the fact that I could see the food before buying it, there were tags for each course with the name and the ingredients listed in English as well as Estonian and Russian, and their salad & fruit bars always had a good choice of fresh and affordable products.
Mamo is a chain of healthy fast food type of places and is another great option for a quick stop. They always have a couple of great vegan options, like lentil soup and vegetable stew. Salads are also always available and they have some great cakes as well. The service is great and they speak good English, so I was always able to get information about what each of the dishes contained.
For lunch: I have to say, my favorite part of town to go out for lunch was the Kalamaja district. Sesoon was a late discovery, but ended up being my number one place to eat out in Tallinn and if I'll ever be back in town it will surely be the first place I stop for food. The best options I found were the salads you could put together yourself by choosing a base, a topping and a dressing. The coconut soups were amazing as well.
Another one of my top places in Kalamaja was Boheem, a chic little cafe with some fresh and healthy lunch options served in a tastefully and elegantly designed interior.
For dinner: my best choice for a nice dinner were the Indian restaurants, which Tallinn has plenty of. Chakra and Elevant, located in the Old Town, had both big menus with plenty of vegan options as well as meat-based ones, so I never had a problem getting something I enjoyed even when out with meat eaters. Vegetable samosas & pakoras, veggie curries and nice side salads – they always served good quality food in an intimate atmosphere.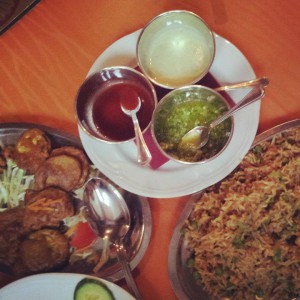 Vegan options outside of Tallinn
Estonia is not a very big country. It is easy to go from one place to another, the buses are frequent and affordable, so I did manage to visit most of the bigger towns. My favorite place was probably Viljandi, where I went for the folk festival in 2012. I stayed at a friend's place there; her parents had a great vegetable garden and those were probably the best local products I tasted in my entire stay in the country. Another great vegan food experience I had in Estonia was the Eduard Vilde Health Cafe in Tartu, where I enjoyed some amazing fruit smoothies; the Supelsaksad cafe in Pärnu and Müüriääre in Haapsalu offered great food in a nice homey atmosphere.
Vegan events in Tallinn
If you're a vegan eater living in Tallinn, you have to be aware of the vegan dinners happening once a month at Sotsiaalkeskus Ülase12. The purpose of these dinners is educating the Estonian public about veganism and demonstrating that it is indeed possible to cook vegan for a low price. I participated to a couple of their dinners, my favorite event was the vegan picnic organized in the Kadriorg Park.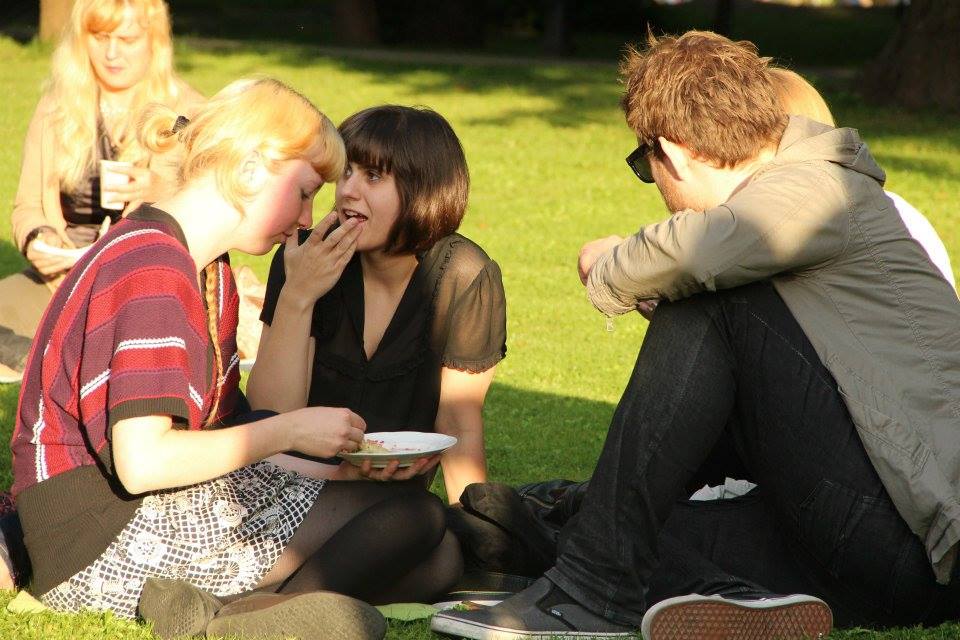 With friends having a vegan picnic at Kadriorg Park.
My biggest surprise though, in terms of events, was the vegan fair organized once a year (Taimetoidumess). Little did I know of the big vegan community in Estonia before going to this fair, the 2012 edition. It seemed to be an important event judging by the big number of stands (local producers and importers of vegan aliments) and also by the number of televisions present to the event, interviewing people all around. I was happy to see that there are many vegans in Tallinn, or at least there is a big interest around the topic.
L
L
Author´s bio: Iulia is a former Romanian expat in Estonia. She lived there for a year and a half working in hostel management, which gave her the great opportunity to be meet many young Estonians in a dynamic environment. Being a vegan in Tallinn was not an easy mission for an expat not speaking Estonian or Russian, especially in a country where eating meat is traditional. Obstacles of all sorts were put before her, but in the end she managed to make a nice healthy, mostly vegan diet for herself. Now, Iulia is temporarily back in Romania, preparing for her next destination, China.
Iulia has a website thepinkmoustache.net  where she blogs about her travels and life.
See all the restaurants in Estonia that are vegan-friendly and offer plant-based foods.

And here you can find some shops that specialize in organic and vegan products.